Community Service
Thanksgiving Dinners
Do you know where you'll be having your Thanksgiving dinner? While many of us will be with friends and family for Thanksgiving, others in your communities may not be getting a holiday dinner. Sometimes with the hussle and bussle of our hectic lives, we may not realize that others right around the corner may not be as fortunate. Over the last 25 years, The Center for Pediatric Dental Care and Orthodontics has provided Thanksgiving dinners to hundreds of families. This year we are giving dinners to 16 families, consisting of almost 100 individuals! Our team makes a list and personally shops for a complete dinner for each family. The social workers we work with pick up the dinners and deliver them to the families. We encourage you to take just a little from what you have and share it with those in need. It will not only impact their lives, but will change yours and your family's as well.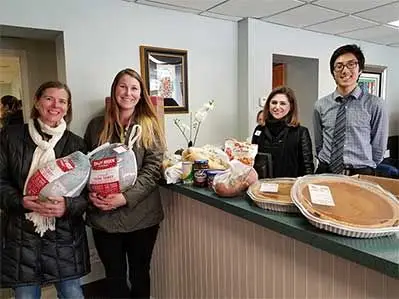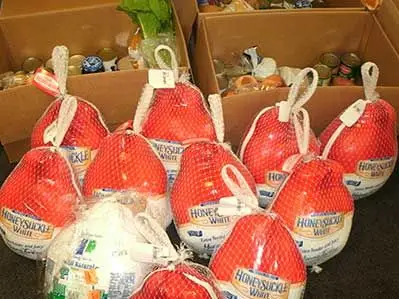 ---
Halloween Candy Buy Back
Halloween is a fun time where we dress up as a team and have contests for the kids. We invite our patients to dress up, participate in face-painting, and enjoy trick-or-treating safely in the office. Every year we sponsor a Halloween Candy Buyback, where we give children money for their candy and send candy, toothpaste, and toothbrushes to our dedicated troops overseas. We thank all of our patients, parents, and the Brookline community for supporting this great effort.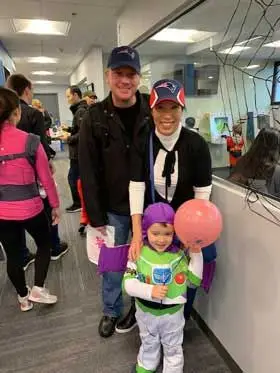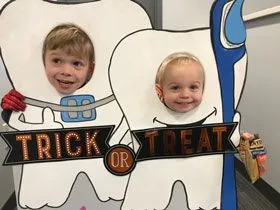 ---
Community Fair Events
Our team is committed to educating our local community by participating in various events throughout the greater Boston area. Whether it be a Dunk Tank for Breast Cancer at the Brookline Day Fundraiser, or setting up our information tent at your local fair, our goal is to educate our community members about the importance of oral health. At these events, we provide the necessary resources to help parents and guardians tend to their child's dental health and develop positive attitudes for healthy smiles.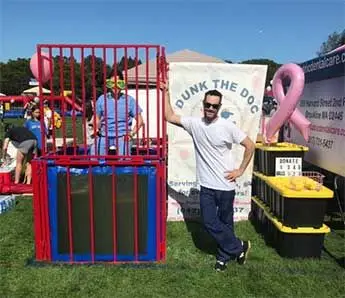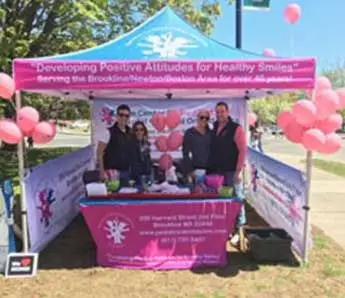 ---
Holidays Gift Giving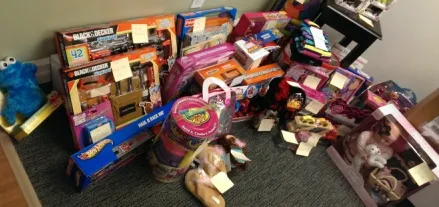 Many of use are blessed with the ability to do things for our children. There are many in our community that cannot afford presents for their children during the holidays. For over 25 years, The Center for Pediatric Dental Care and Orthodontics has teamed up with local social service organizations to make it possible for these children to have gifts. Each year our practice, team members, doctors, and parents of our patients collectively purchase between 100-150 holiday gifts for children in need. It is a heartwarming feeling one gets by giving. We find that you get much more back than you give by donating time and goods to these deserving families. If you are interested in joining us, call our office in mid November when we get the first names and ages of the children.
Rally for the Jimmy Fund
The Center for Pediatric Dental Care & Orthodontics participates annually in fundraising for the Jimmy Fund and wears Red Sox gear to work.
Rosie's Place
Some of the Team members participated January 20th in a volunteer project at Rosie's Place, a sanctuary for poor and homeless women, that offers emergency and long-term assistance for them. We were privileged to help prepare and serve meals for the clients. We thank the great caring staff who made our experience meaningful.
Making Strides against Cancer
Each year in October, our office staff participates in the walk for Making Strides against Cancer. It is an experience where we join together and walk the course to support the fight to eradicate breast cancer. The goals are to help people with breast cancer today and to find a cure to end the disease tomorrow. Over the years, our team is proud to have raised thousands of dollars for this great cause.